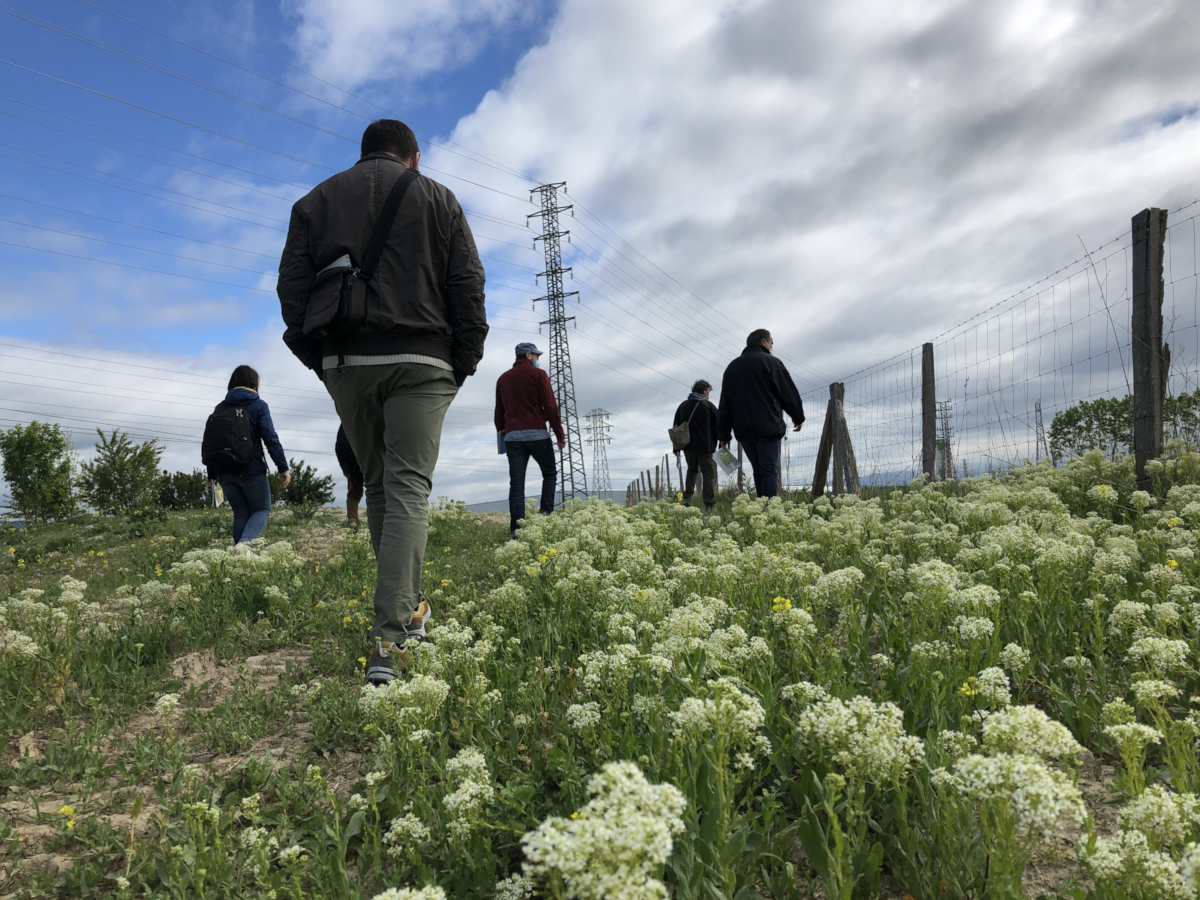 11 May

Visit to the site of Zumabakotxa

On 5 May, members of UPV/EHU, Neiker and the Environmental Studies Centre visited Zumabakotxa (Vitoria-Gasteiz) to see the progress of Phy2SUDOE's work in the area.

The plots in the Zumabakotxa site are located in the Jundiz industrial estate, in a place that was originally planned as a green area, but due to the lack of use and its peripheral location, has been subject of uncontrolled and illegal dumping.

The experimental phytoremediation plots were set up in May 2021. Following the treatments proposed in the Phy2SUDOE project, those plots will recover their ecosystem services, especially their biodiversity.

The preparation of the plots began with the removal of rubbish and surface waste, as well as other non-inert waste (tyres, asphalt, asbestos, paints, etc.) that were buried, and taken to an authorised waste manager. The land was remodelled with small excavation and backfilling movements, in which large-volume inert waste (concrete, stones, rocks) was removed for reuse in other areas of the park as construction elements (inside mounds and earth dykes).

Once the terrain was remodelled, the topography was refined to direct the water from the plots on higher ground to more depressed areas where ponds were created. These ponds will be able to retain water temporarily in the rainy season. Stone mounds were created, favouring diverse habitats and refuges for fauna.