14 Oct

Identification and conservation of the endemic biodiversity of sites contaminated by heavy metals and their potential use in biotechnological applications

Last July, teams from the University of the Basque Country (UPV/EHU), the Olarizu Botanical Garden (Vitoria-Gasteiz), and Neiker went on a joint field trip to collect several samplings in the Lanestosa mining site, with the aim of identifying and conserving the endemic biodiversity of sites polluted by heavy metals and studying their potential use in biotechnological applications.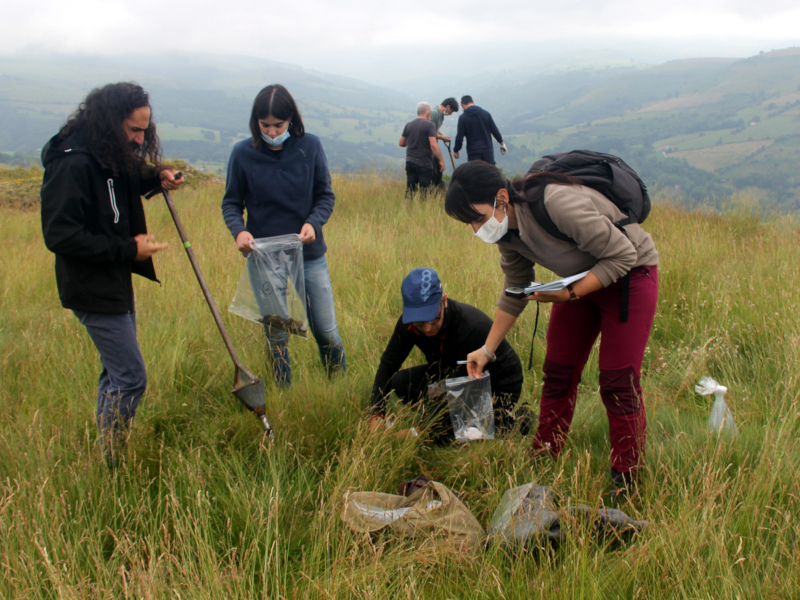 In this multi-team work, the University of the Basque Country (UPV/EHU) is participating with a plant ecophysiology group and another group of zoologists with expertise in environmental toxicology. The environmental toxicology group is studying the use of macroinvertebrate fauna (earthworms, slugs, snails) as environmental indicators of areas contaminated by heavy metals. They will create a tissue bank of macroinvertebrates tolerant to toxic environments. The ecophysiology group is studying the effects of high concentrations of heavy metals on plants in order to determine which ones are metalliferous (accumulators) or indicators and tolerant (excluders) to these pollutants. Plants adapted to those environments are useful in phytoremediation and phyto-management of contaminated areas.
The Olarizu Botanical Garden team is studying the flora and vegetation of the site. The first objective is to identify the flora of the site in order to draw up a floristic catalogue and support the work of the ecophysiologists. Secondly, seeds of endemic, metalic and tolerant plant species have been collected in order to create a germplasm bank of these species, to ensure their ex situ conservation and the possibility of using them in future research and restoration projects. The third objective is to create a map of habitats and, subsequently, to propose in situ management and conservation measures to keep the plant diversity of that former mining site.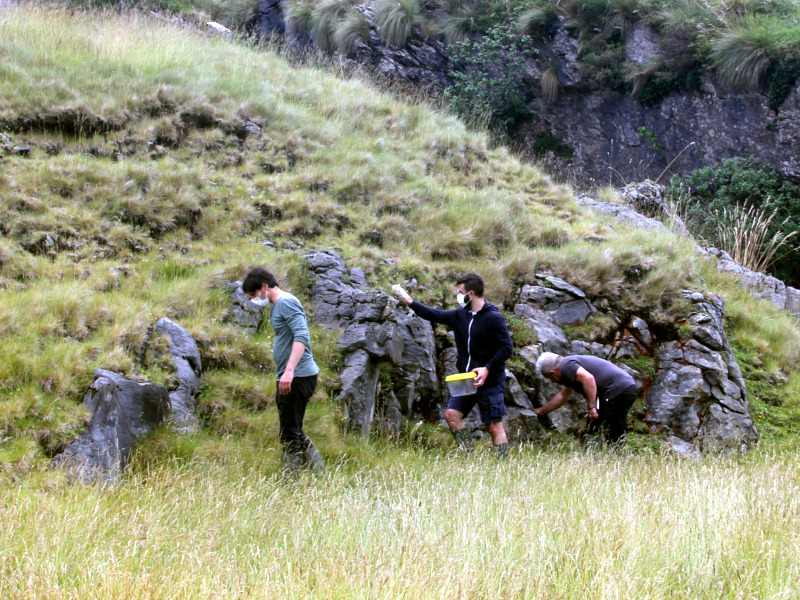 The Neiker team is studying the soil microbiota (bacteria and fungi) and has taken soil samples from the most contaminated areas to isolate, characterise and identify microorganisms that grow in soils with high concentrations of heavy metals and promote the growth of metal-resistant plants. A biobank of micro-organisms with potential biotechnological use will be created from that work.
The aim of this multidisciplinary approach is to establish a strategy for the conservation of biodiversity in mining areas contaminated with potentially toxic metals, with a view to its biotechnological utility in the restoration of contaminated sites.