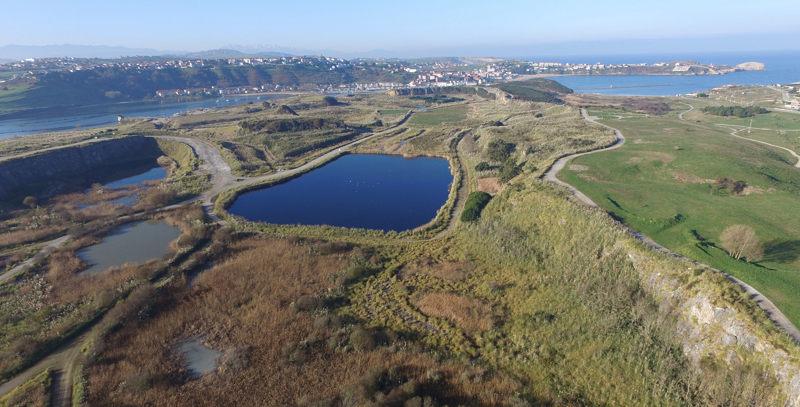 20 Mar

Phy2SUDOE Final Conference
Advancing in the application of innovative phytomanagement strategies in polluted sites in southwest Europe

FINAL CONFERENCE

30-31 MARCH 2023, Vitoria-Gasteiz
Europa Palace (location), Gasteiz Room
Programme
MARCH 30TH. LANDSCAPE RESTORATION ON DEGRADED SITES: SOIL, PLANTS, WATER AND PUBLIC USE (English-Spanish)
A collection of international best practices and tools will be shown, as well as pre-design and post-design considerations.
Youtube English | Youtube Spanish
08:30 – 09:00 Check-In to the conference
09:00 – 09:20 Inauguration. Introduction and welcome
Imanol Zabaleta, Director of CEA.
Ana Oregi, President of CEA.
Gorka Urtaran. Vitoria-Gasteiz Mayor.
SESSION 1
09:20 – 10:00 Keynote Speaker. Green-up for Clean-up: Integrating phytoremediation and landscape design
Kate Kennen, Offshoots
10:00 – 10:30 Parco delle Cave and other examples of regeneration in Milan (Italy)
Cesare Salvetat, Milan City Hall Architect
10:30 – 11:00 Degraded areas restoration: Cuchía Quarry (Spain)
Antonio Urchaga, SEO/BirdLife
COFFEE BREAK
SESSION 2
11:30 – 12:00 Biotechnology for Landscape Restoration
Paola Sangalli, SCIA SL / EFIB. Soil and Water Bioengineering in Landscape Restoration
12:00 – 12:30 Lignite mine of Arjuzanx (France)
Sophie Laugareil
12:30 – 13:00 Hudson Riverfront Park (New York, USA)
Wendy Andringa, Assamblage Landscapes (online)
LUNCH at Europa Palace
VISITS
14:00 – 15:00 Visit to the Europa Palace Green Roof and Façade (on foot)
15:00 – 17:30 Phy2SUDOE Sites in Vitoria-Gasteiz: Mendebaldea park (by bus)
18:30 – 20:00 Old Town visit (on foot) (meeting point at the Green Monument, Virgen Blanca square)
—
MARCH 31ST. INTERNATIONAL RESEARCH PROJECTS
PHY2SUDOE PROJECT RESULTS
09:00 – 09:10 Introduction to the Phy2SUDOE project
Carlos Garbisu, NEIKER
09:10 – 09:40 Phytomanagement of contaminated soils (PhytoSUDOE). Establishing new decontamination sites in Galicia (Spain)
Ángeles Prieto, CSIC
09:40 – 09:55 New decontamination sites establishment in France
Michel Mench, INRAE
09:55 – 10:05 Phytoremediation of Estarreja in Portugal
Álvaro Nunes, CLOVERSTRATEGY
10:05 – 10:30 Contaminated sites biodiversity. Conservation of metalophyte species in Lanestosa mine area
Helena Moreira, UCP
Brais Hermosilla, JBO Vitoria-Gasteiz
10:30 – 10:45 Basque sites phytomanagement
Txema Becerril, UPV/EHU
10:40 – 11:00 Phytomanagement opportunities in Vitoria-Gasteiz
Juan Vilela, CEA
COFFEE BREAK
EUROPEAN PROJECTS AND RESEARCH ON POLLUTED SOILS RECOVERY
11:30 – 12:00
GREENER Project Rocío Barros. Universidad de Burgos
POSIDON Project Ekain Cagigal. Tecnalia
SYMBIOREM Project José Luis Vilas. UPV/EHU
12:00 – 13:00 Posters Short Presentations
Lur Epelde
Eyal Grossman
Marie-Cécile Affholder
Alejandra Pérez
Ana Sofia Sousa
Sandra Curiel
13:00 Closure and Best Student Poster Award