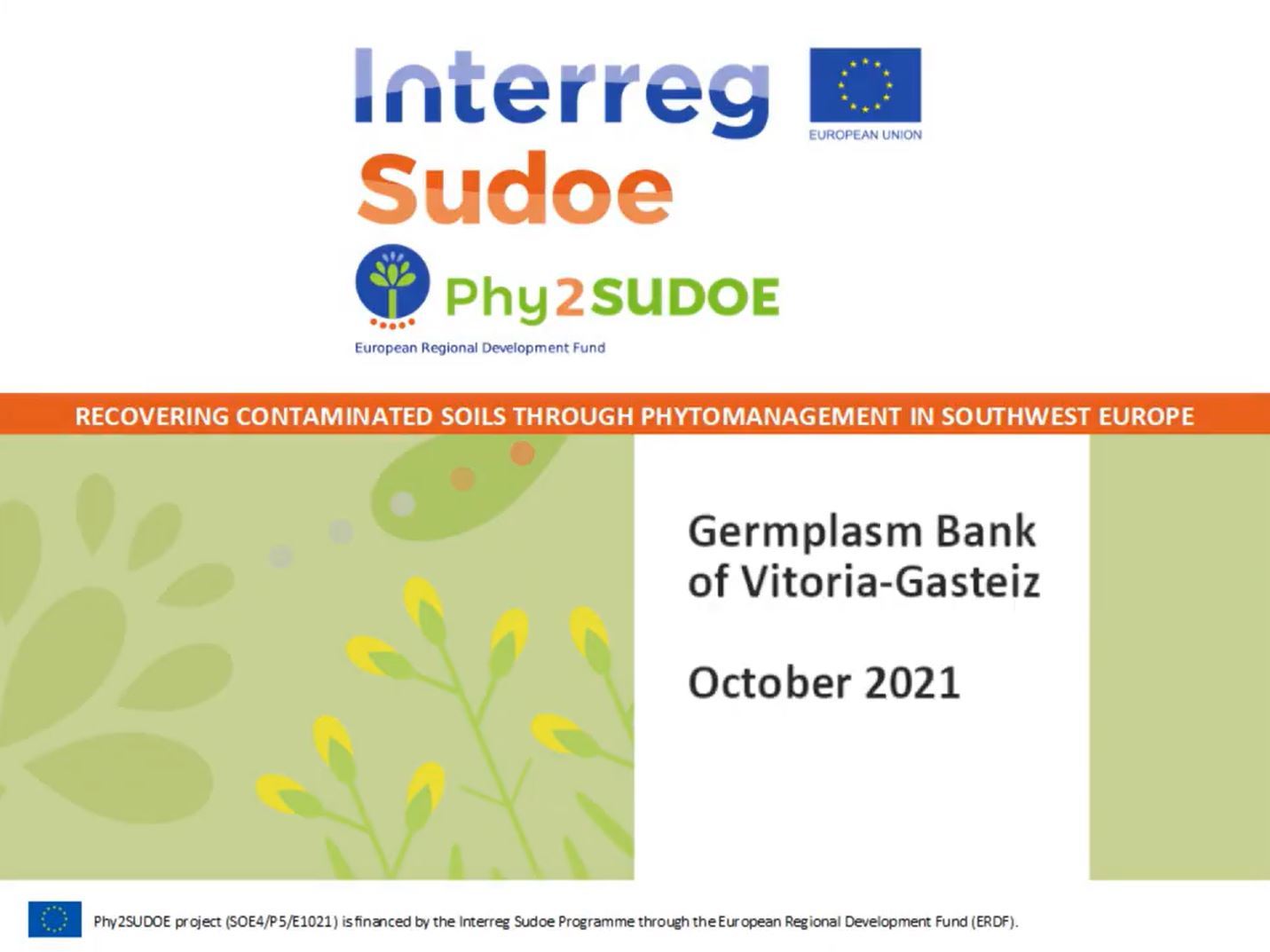 04 Nov

Video: Germplasm Bank in Vitoria-Gasteiz

From Phy2SUDOE we have made this video to show you where and how the metallicolous plants provided by the project partners are conserved in order to store them for a future use.

Agustí Agut and Brais Hermosilla, curator and technician respectively at the Olarizu Botanical Garden, briefly explain the processes to which the plants are subjected for their optimal conservation in their germplasm bank.

Enjoy the video!