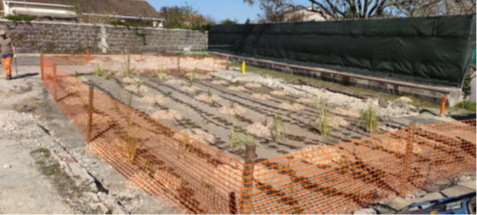 04 May

Jules Durandeau's phytomanagement facility

The implantation of the test plot began on march 2022 with 2 steps. In first, we removed the concrete slab and decompressed the soil on 1 meter deep. During this step, we discovered unknown works (old pipe and metal wells) and PCB high levels who necessited to move the plot.

In the second time, seedlings and plantings prepared by INREA were transplanted on the plot (see the join plan). The technical and scientifical follow will be realized by HPC Environnementec with the supervision of INRAE.