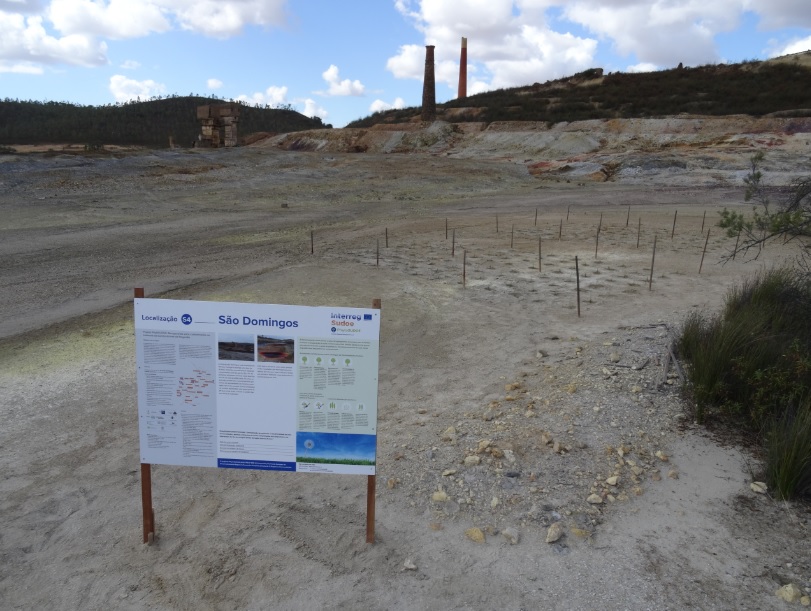 09 Aug

Phytoremediation experiments with rosemary in Site S4: São Domingos.

The field experiments in an abandoned mine area (São Domingos Mine, Mértola, Portugal ) were established during June 2017. The area covers 50 km2 including mine tailings and waste materials contaminated with heavy metals. Soils present a wide pH range (from acidic to neutral) and low nutrient levels.

Rosemary (Rosmarinus officinalis) seedlings were transplanted to the site aiming at ameliorating the contaminated soils and contributing to the phytoremediation of the mine area.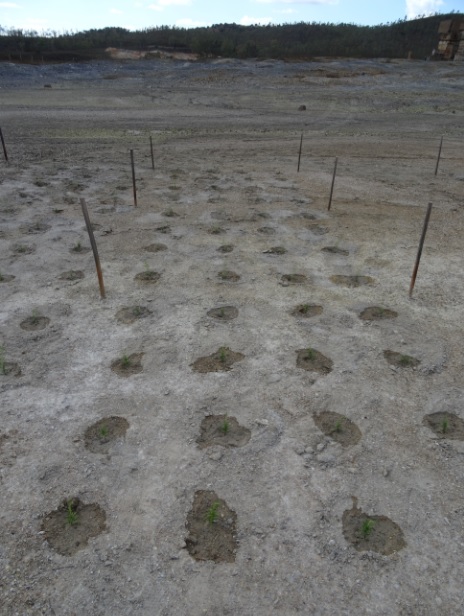 Moreover, beneficial soil microorganisms such as arbuscular mycorrhizal fungi and plant growth promoting bacteria were inoculated on the roots of rosemary. It is expected that microbial inoculation (bioaugmentation) will help plant establishment and growth at the site, improving the implemented phytotechnology.