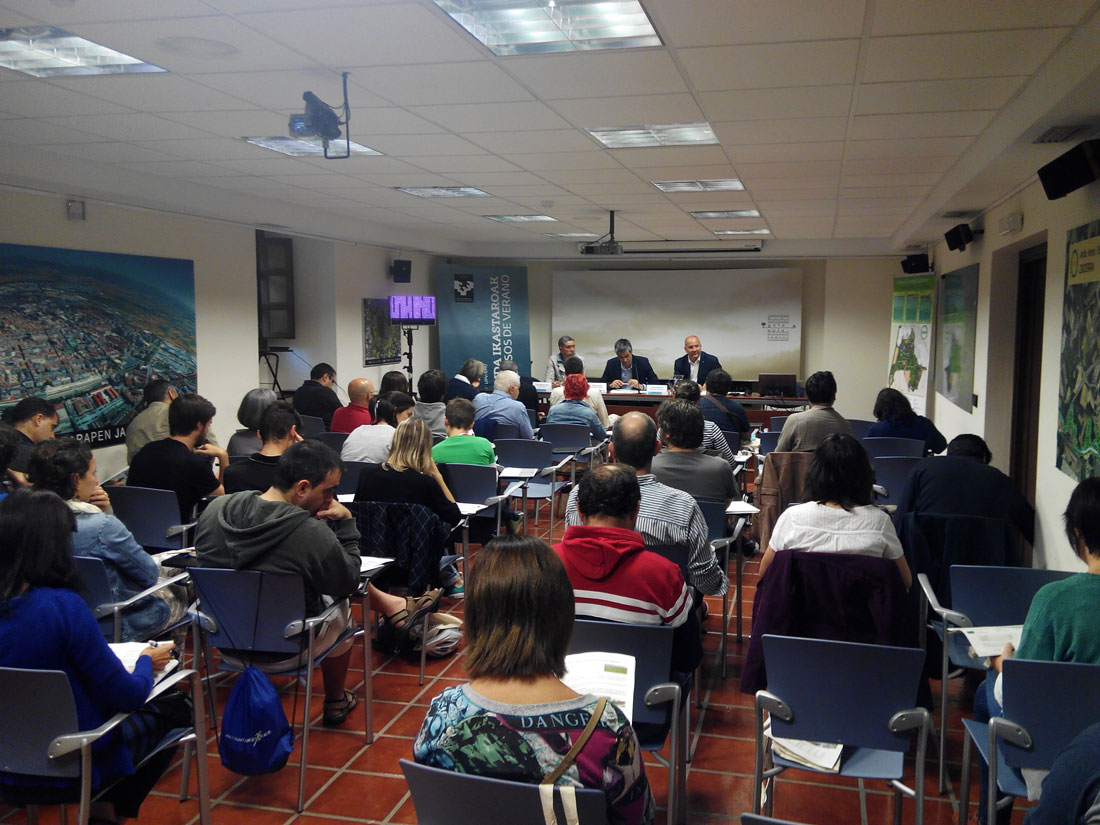 02 Dec

40 alumni attend the first edition of the PhytoSUDOE´s summer course

The course entitled "New trends in degraded soils restoration: technosoils and phytoremediation" organized by CEA (with the collaboration of the rest of PhytoSUDOE partners) and the University of the Basque Country (UPV/EHU) took place the 14th and 15th of July, 2016, in Vitoria-Gasteiz with the attendance of 40 alumni.

Course's program can be accessed at https://www.uik.eus/es/nuevas-tendencias-en-restauracion-de-suelos-degradados-tecnosuelos-y-fitorremediacion.

Presentations (PDF) are available in our events section.

While the morning sessions were devoted to the lectures, field visits were performed during the two afternoon sessions: the restoration of the Laminoria quarry and two restoration initiatives (Gardelegi landfill's technosoils and the restoration of the Jundiz industrial area with bio-stabilized material and energy crops) of the Vitoria-Gasteiz city council, respectively.